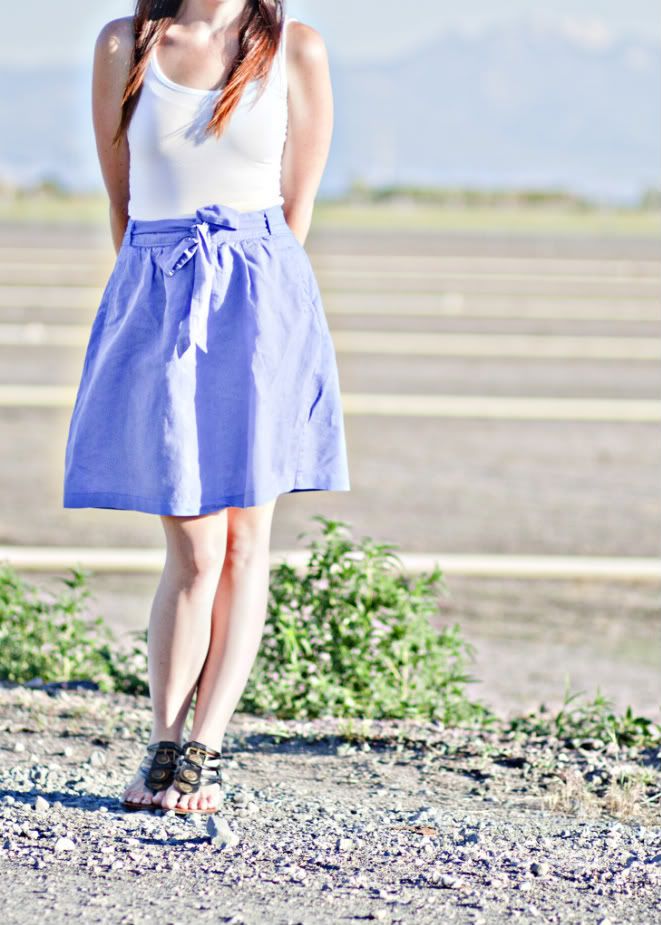 Shirt and Bag: Banana Republic; Skirt: DownEast basics; Shoes:
Paprika Gladiators
; Bracelet: Target.
Summer has finally arrived! We had such a nice weekend. We barbecued, swam, and relaxed in the back yard the whole weekend! It was so fun, I taught the kids--including my sister's kids--how to leave their bum print on the the sidewalk after getting out of a swimming pool, going to the sidewalk and sitting down. I used to do this when I was little but I would do my whole body, lying down. I couldn't get the kids to lie down so we just did bums. Did anyone else to do this, or am I alone on this one?
I can't wait until next weekend because we are (finally) going on our first camping trip of the summer! My kids have been eying the huge marshmallows at the store for weeks and we'll finally get to try them! We'll just have to wait a little while longer . . .