So I decided to start doing an outfit post of our little Ellie; I'm really excited about this! What it means is that I get to be behind the camera instead of in front on it! I've decided to make this a weekly feature, so I'll post it every week on Wednesdays.
I'm also planning on doing one of Bobby every month. (If you had to try to take pictures of this kid, you would understand why it's only going to be once a month!)
A little about the outfit:

I'm loving tights under shorts right now--I just can't get enough of this look! It's a fun look that can be worn all the way into fall, and it allows you to save a little money in the meantime!
I just bought these tights at Gap, in the girls section; I'm a little sad that she's not on the baby/toddler side of things anymore; it seems like the baby/toddler clothes are a lot cuter then the younger girls' side (that's just my opinion though).
Okay, enough with the talking . . . here are her pictures! Enjoy!
She gets her stinkeye from my side of the family!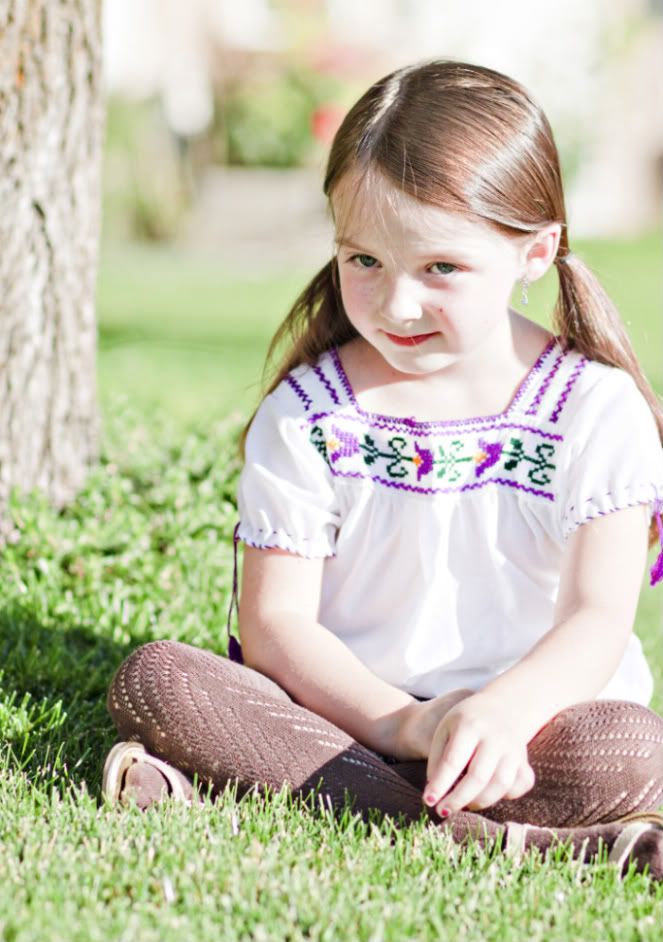 Shirt:
Little Reader Vintage
; shorts, tights, shoes--all Gap.