Here are a few pictures from our trip. Our favorite time of year to go to Disneyland is when the Halloween decorations are up. Halloween is one of my favorite holidays, so naturally I love going around this time.
Going to Disneyland around Halloween has become a little tradition for us; this year was our third time in a row. It's so fun to watch our kids' faces light up with the magic all around them. In some of the pictures, they have their daddy's face--you can't tell if their happy or not (by the way, these are mostly happy faces).
When we arrived at Disneyland, our little boy picked out his goofy hat and that's when I realized that we also brought pajamas that match Goofy's Halloween costume, so we took pictures of the twinners!
The best part of this trip was that my mom came (in past years my dad came, too). My kids have the best grandparents, and I love how involved they are in our kids' lives.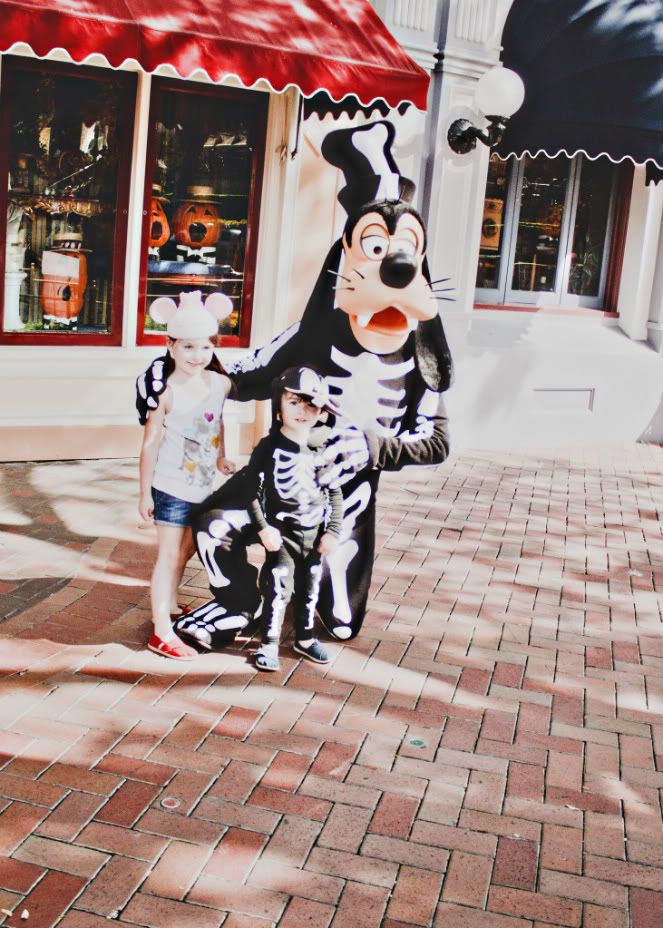 More pictures to come . . .